All interested individuals are invited to attend the 2021 Kansas River Valley Experiment Field Day on Tuesday, August 10, at 5:00 p.m. The event will be held at the Rossville Experiment Field (1 mile east of Rossville on Hwy 24, south side of the road).
This is a free event and pre-registration is requested for the catered BBQ meal. To register, please call Kathy Bartels at the Shawnee County Extension office at 785-232-0062 ext. 100 by 5:00 pm on Monday, August 9. Commercial pesticide applicator credits have been approved.
Topics and speakers:
Comparing soil health measurements on a long-term tillage study – Drs. DeAnn Presley and Peter Tomlinson
Research updates involving strategies to manage weeds in soybean– Lily Woitaszewski, Tyler Meyeres, and Chad Lammers
Managing soybeans to increase yield and quality – Dr. Andres Froes De Borja Reis
Operation weed eradication – Katie Stratham
Please contact the Leroy Russel at 785-232-0062 if accommodations are needed for persons with disabilities or special diet requirements.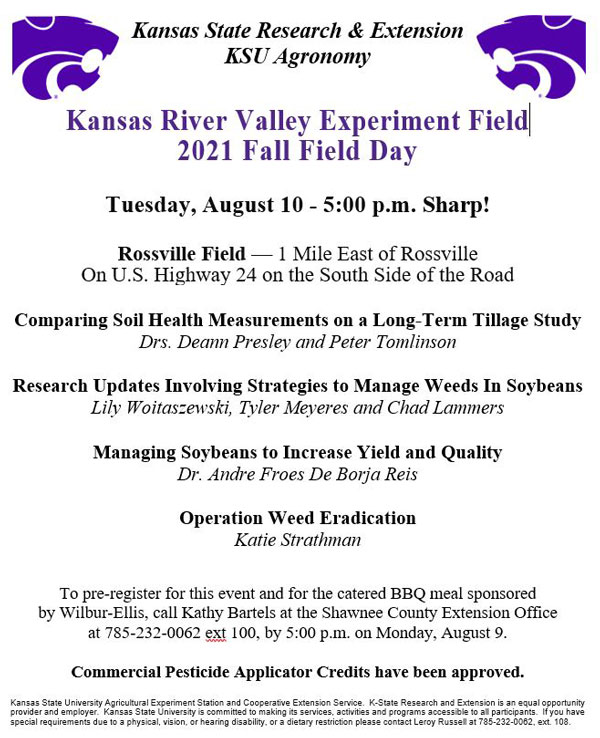 Tags: Fall Field Day