K-State Research and Extension will host a one-hour webinar starting at 9:30 am on February 22 highlighting results from on-farm applications in western Kansas, western Nebraska, and eastern Colorado using nematodes to control corn rootworm larvae.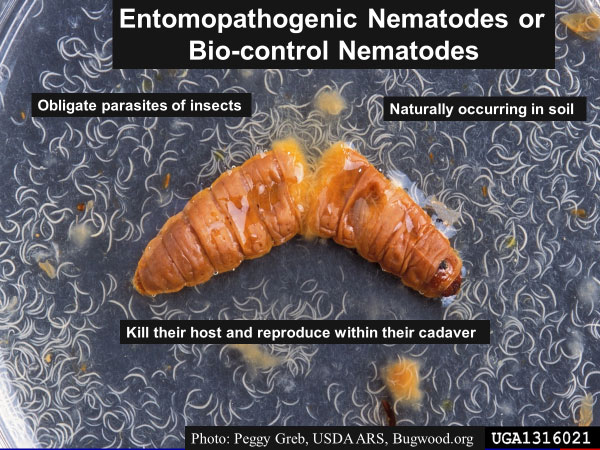 Retired Cornell University entomologist Elson Shields, responsible for the development of these persistent biocontrol nematode strains, will be the webinar's guest speaker. Shields and collaborators have been conducting field studies in several states to examine the nematodes' efficacy and persistence over multiple seasons. In 2022, biocontrol nematodes were applied to 4,000 acres of corn rootworm problem fields located in western Kansas, western Nebraska, and eastern Colorado.
As corn rootworm control issues continue throughout the corn-growing regions of the United States, these biocontrol nematodes are proving to be an effective way to reduce root damage. Additionally, they have the potential to slow the development of resistance in rootworm populations and prolong the efficacy of other control methods. These biocontrol nematodes are complementary to and can be used in tandem with several other rootworm control methods and can provide some root protection on their own.
Those planning to attend should preregister here https://ksu.zoom.us/meeting/register/tJctf-ivrzgrGNEd_IMXcnvyDo8L8pS--a3w to receive a link to the meeting.
For more information, contact:
Anthony Zukoff, Entomology Extension Associate
Southwest Research and Extension Center
Garden City, KS
620-275-9164
azukoff@ksu.edu
Tags: corn rootworm webinars